MANAGE cattle feed and water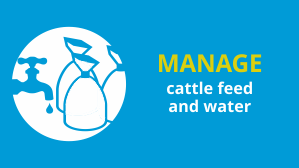 This topic introduces how to manage cattle feed and water on farm. It is made up of resources for you to use to develop your understanding of the methods used to prevent contamination of cattle feed and water with bTB.
It introduces the following topics:
Badgers and cattle feeds
Restricting badger access to feed stores
Feeding techniques to minimise contamination
Drinking water management
Click on the link below to find out more.