MINIMISE infection from cattle manure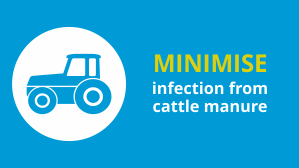 This topic introduces the measures used to minimise infection from cattle manure. It is made up of resources to help you develop your understanding of the risks posed by infected manure and the methods that can be uses to minimise the risk.
It introduces the following topics:
TB and manure
How to reduce the risk from manure
The risks from spreading manure and how these can be minimised
Click on the link below to find out more.